Discover more from Rescapement
Updates on my Hodinkee writing; b-sides and behind-the-scenes; unpolished personal musings; recs and other unsolicited advice.
Considered Q&A: Independence Chicago's Andrew Zobac
Seikos, Speedys and jazzercise vibes
Another edition of 'Considered Q&A' from Rich. If you haven't yet, fill out our Reader Survey — at the very least, scroll to the end and give us a few words on how we're doing.
---
Our guest this week has an envious ability to weave brands like Engineered Garments, Online Ceramics, and Omega into outfits that are an expression of who he is and never feel out of place. Meet Andrew Zobac: a member of the team at Chicago-based Independence, a distinctive menswear shop featuring brands that only a handful of US stores have the privilege to stock.
Andrew struck up a conversation on one of my first trips to Independence; we were both wearing Speedmasters and had a lot to talk about. He has a unique view on how watches fit into everyday style that I am excited to share.
---
We first met at Independence, could you describe your role there and how the shop has influenced your style?
Before working at Independence I was a loyal customer. It seemed fitting that I would later work there. I'm a member of the sales team, so I mostly focus on clients and day-to-day operations. However, one of the great parts of working at Indy is that the staff works together on every aspect of the shop. Indy does a good job of tracking trends but maintaining a solid foundation in heritage menswear. My style often matches this philosophy. It's important to be aware of what's happening at the large fashion houses, or what the construction worker down the street is wearing, and everything in between. To me, it's important to not live in only one world, it all influences how we dress. Given all of that, at the end of the day, my style is driven by feeling. Whatever I put on needs to feel right. I'll change my outfit 10 times before walking out the door, or wear the same hat for the whole week. It just needs to feel right.
What in your closet do you wear the most and why?
It all comes down to feeling, so I often ride a wave. Sometimes I focus on color pallets and texture, or silhouette. Sometimes a slim tailored suit feels right and the next day I'll wear an oversized t-shirt with billowy pleated pants. The brands I stick to the most are Engineered Garments, Evan Kinori, Lady White Co, Our Legacy, and Orslow. Recently, the most consistent items in my closet are my shoes. Like many, I have more shoes than I know what to do with, but right now you will find me in black bit loafers by Oak Street Bootmakers, or white Reebok Club C's. Both are incredibly comfortable and versatile. The bit loafers are dressy, but offer enough f*** you vibes that I wear them with beat-up denim or some Patagonia baggies (5 inch of course). The Club C's give a weird mix of 80's Jazzercise and skater punk. It's a real vibe.
When did your interest in watches start?
Watches have always felt like a crucial part of an outfit. I remember picking out my first watch in middle school. It was a steel Armitron with a dive bezel, light blue sunburst dial and Mercedes hands. It looked like a ripoff of a Tag Heuer. I lost it sometime during high school and moved on. A few months ago my parents visited after a recent move. Turns out, they were cleaning out my old room and brought a box of junk they couldn't throw away (my parents are very sentimental). I took a quick look before throwing it out, and there it was, not running, but in surprisingly good condition. I haven't opened it up yet, but I might pop in a new battery and see how it feels. My first mechanical watch wasn't till college, and like many, I bought a Seiko 5 SNK803. Since then, the journey hasn't stopped. I bought a couple more Seikos — SXK013 and SARB017, a few vintage Omegas, a modern Speedy Pro, and a few others.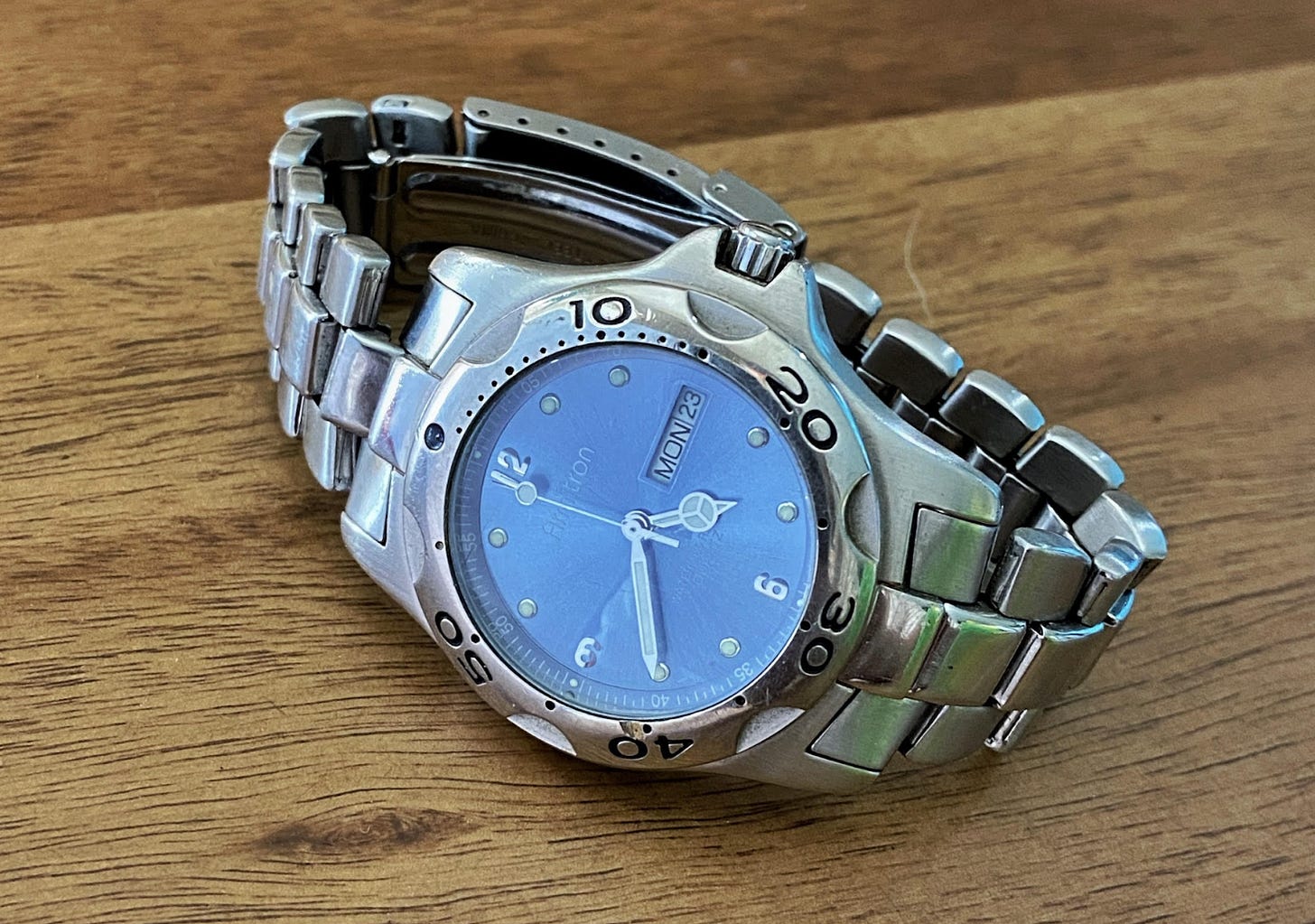 What watch do you wear the most and why?
The watch I continue to go back to is the Omega Speedmaster. Similar to my outfit, my watch needs to feel right. The Speedy almost always hits the mark. The moon watch heritage is interesting and makes for a good story, but the case design is what truly draws me in. There is something special about the way the light hits the twisted lugs, the asymmetrical case with the black bezel and domed crystal. It all feels right. On a steel bracelet it's flashy enough to make a statement in the summer sun, but easily slides under my cuff when I'm looking for a reliable tool watch. 
Where do you find yourself buying watches?
It all depends on what I'm looking for. If I'm in the market for a modern watch, I'm usually at a dealer. It's always best to try the watch on before committing. I also really appreciate a great retail experience. When I'm hunting for a vintage watch, I often turn to eBay, antique stores, or even estate sales. Most often, I'm drawn to the odd or quirky watches that may not be popular.
Any watches you have your eye on?
It's always hard to pick just one, but my next watch will probably be a Grand Seiko. I appreciate that Grand Seiko has its own design language and takes pride in every detail. You can't mistake a Grand Seiko for any other watch. I know the hype is starting to blow up, so I should move quickly before the prices jump too high. I might even step back into my childhood and buy a quartz. The SBGV245 has been calling my name for a while.
Where can everyone follow you?
You can find me on Instagram on @AndrewZobac. I mostly post fit pics and wrist shots, and the DMs are always open.
---
Here are some of Andrew's picks, available around the web right now.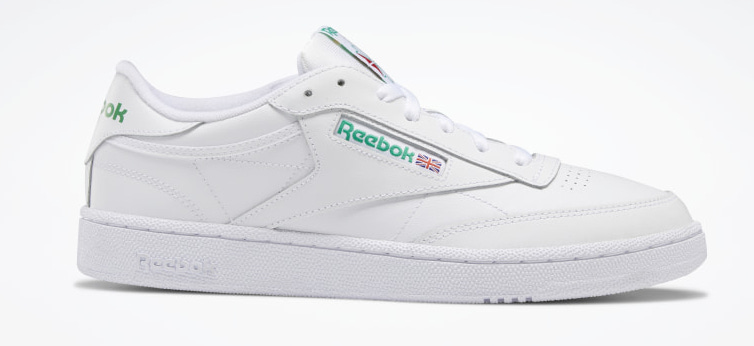 Yes, this is Rescapement, a place to get smarter about watches, but allow Andrew to get you smarter about shoes for a minute! The classic Club C from Reebok can and should replace your Chuck Taylors, Vans, or, gulp, Nike Roshes. That's it, that's all.
Alright back to watches. Out of the Seikos above, the SKX013 is my choice. Having owned one in the past I can vouch for just how great this diver is and, particularly, how pleasing the dimensions are. At 37mm across and 11.5mm top to bottom, the SKX013 gives all the vintage vibes, especially on a green NATO, with modern reliability.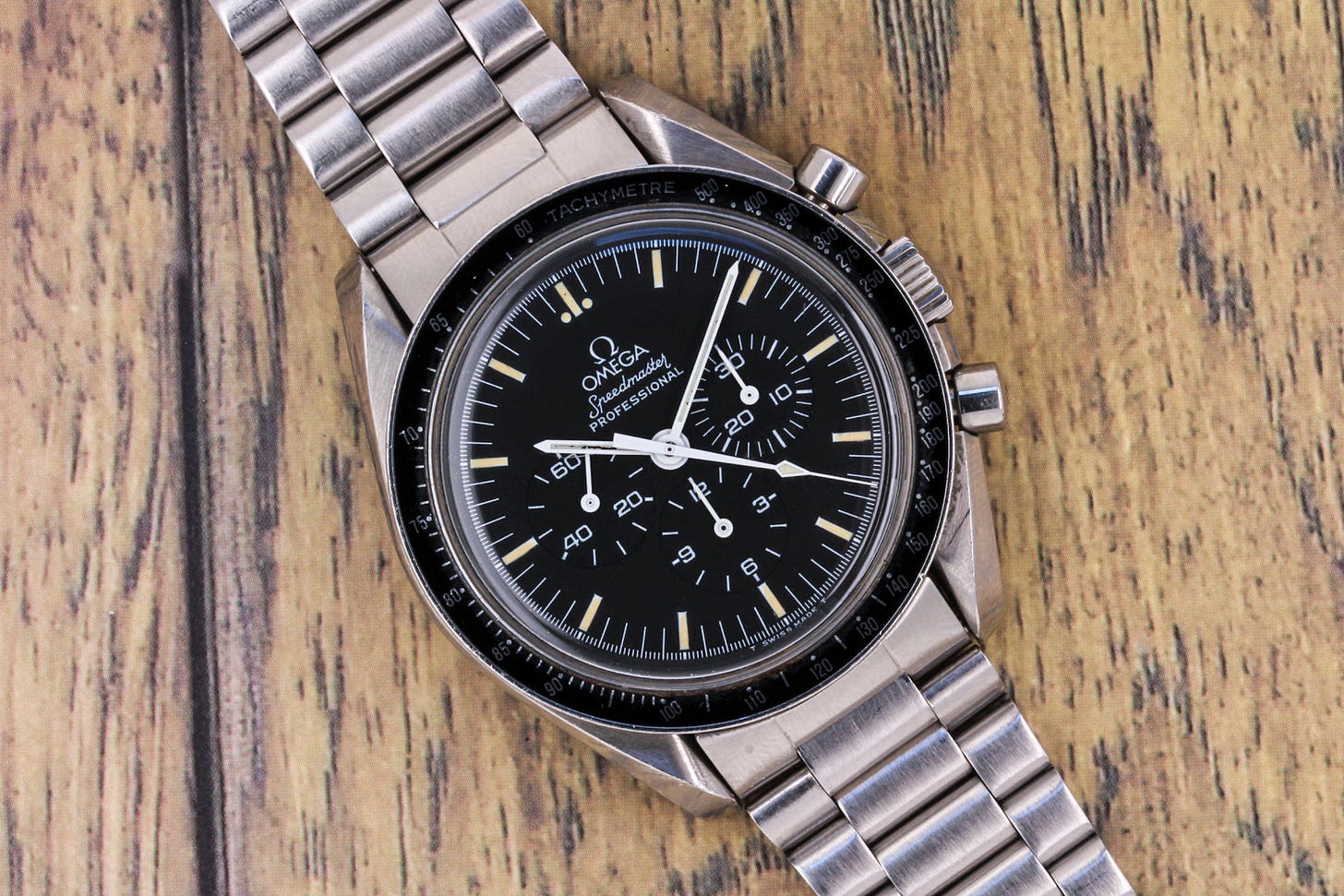 Image courtesy of mentawatches.com
If you subscribe to our newsletter, I am sure you've heard praise for the Omega Speedmaster from all angles. As Andrew points out, a proper retail experience at Omega is great and they still sell a Speedy that is almost identical to those decades old. For the true modern experience, I suggest the "Sapphire Sandwich" priced at $6,350. However, my taste gravitates a bit more towards vintage. This early 90s example from Miami-based Menta Watches offers near perfect condition with creamy aged tritium, all for $3,750.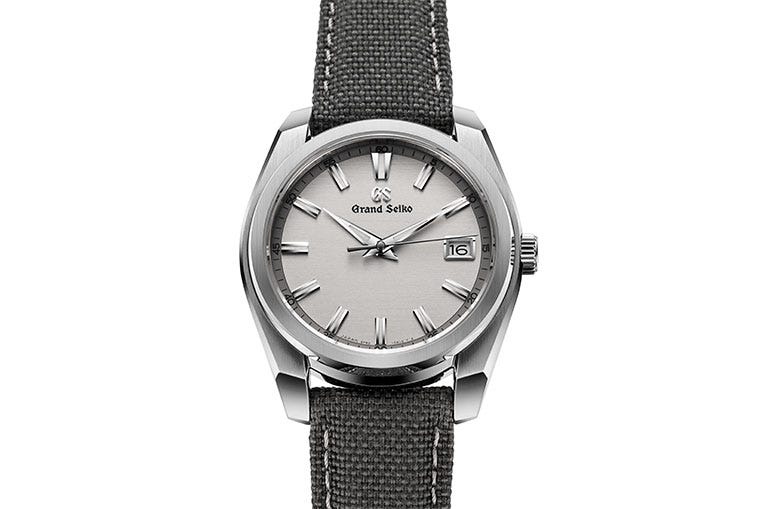 I can imagine that a problem people of taste run into is the things they want are often sold out or simply hard to get. Andrew points out the hype on Grand Seikos, particularly the SBGV245, and I cannot find a new one available for purchase right this minute. Shows how great the watch really is. My suggestion would be to check out your local Grand Seiko dealer and add your name to the waitlist, otherwise, look out for the 245 hitting online retailers such as Hodinkee or Watches of Switzerland. Below is the blue dial SBGV247 if you need something right this minute.
—
Rescapement is a weekly newsletter about watches. If you enjoyed this edition, consider forwarding it to a friend. For all the latest, head to rescapement.com.